Homeowner Protection Advocates, and Consumer Housing advocates warn that home buyers could find themselves in dangerous financial positions as they look for ways to cope with higher interest rates.
New Home buyers feeling financially squeezed by higher interest rates are increasingly being guided by real estate agents and mortgage brokers to riskier types of mortgages and lending products, similar to those seen ahead of the 2008 financial crisis. This has obviously began to cause concern among our team here at Homeowner Protection Alliance, as well as many other consumer advocates and industry analysts. 
Among the lending products being promoted to new home buyers are adjustable rate mortgages, so-called 2-1 buydowns, which artificially lower rates for the first two years, and interest-only mortgages in which borrowers pay a lower monthly payment for several years by only paying the loan's interest, according to interviews with mortgage professionals, as well as a review of marketing material from real estate agents and mortgage brokers. 
In all instances, borrowers can find themselves with monthly payments that increase by hundreds to thousands of dollars a month after the introductory period, leading to a repeat of what happened prior to the 2008 financial crisis. Payment rests, and payment shocks. a dynamic seen in the run-up to the last housing market crash when predatory lending resulted in millions of borrowers losing their homes to foreclosure, and forcing many big time lenders and mortgage companies out of business.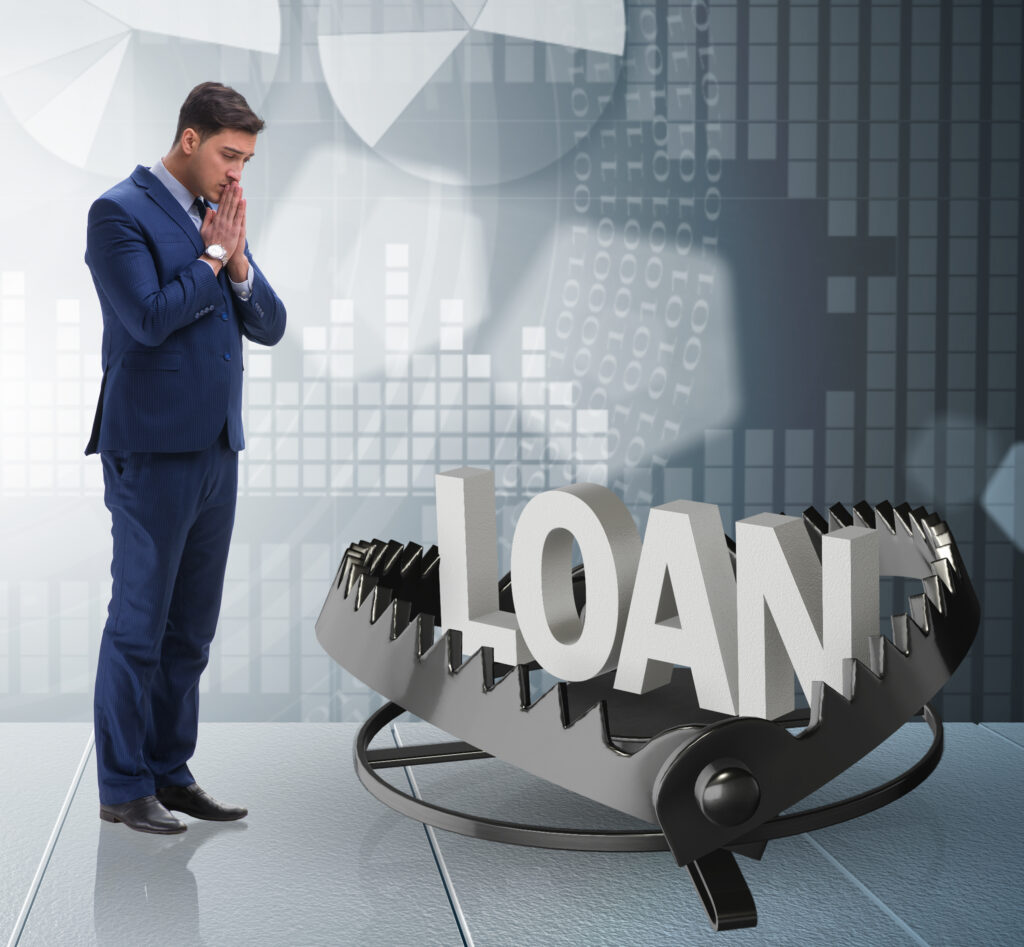 Consumer advocates and others close to the real estate industry warn that homebuyers could find themselves in a precarious financial position when their mortgage interest rates reset and they find their monthly payments going up.
"We are noticing mortgage lenders become more desperate, more flexible in their lending guidelines. at the same time we are also noticing many mortgage brokers desperate for business, desperate for revenue in a dry housing market, these two are recipes for riskier than safe mortgage to be lent out," said Thomas Moore, Chief attorney with Roosevelt Law Center, one of the nations most experienced and reputable foreclosure and real estate Law Firms. "The scary thing about this market is that people are trying to stretch to get in the door and that can put individuals in a very difficult spot."
Moore and other homeowner advocates state that the trends toward riskier mortgages are particularly considering given the overall uncertainty in the economy as economists and business leaders project unemployment will rise, interest rates will continue going up, and housing sales will decline. Such economic trends project more people losing employment and being unable to refinance their homes at a lower rate or sell if needed. 
"Homeowners with high interest rate, or new homeowners in risker adjustable mortgage can and will quickly find themselves between a rock and a bigger boulder," said Craig Goodwin, who is the Compliance and Strategy manager at Roosevelt Law Center. "Right now, we are recommending new homeowners, current homeowners and even those with more safe mortgages, to sit tight, not make any absolutely unnecessary mortgage transactions. stay away from the riskier mortgages lenders and brokers are pitching to unknowing or innocently ignorant home buyers."
Rates for a standard 30-year fixed-rate mortgage have doubled since the start of the year, meaning a monthly payment on a $400,000 mortgage now costs $1050 more a month than it did in January.
Home prices have begun to decline, and the drop is expected to continue, according to estimates by the investment bank Goldman Sachs and ratings agency Fitch.
Homeowner Protection Alliance is a cost free Advocacy program that assists, helps, and educates homeowners. Our goal is to ensure homeowners have all of the information, data, and knowledge to make the best financial, mortgage, and real estate decisions. Homeowner Protection Alliance does not provide legal advice, and does not provide lending or mortgage services. Homeowner Protection Alliance is a free service. it is not associated with any government or state program.
Visit our site at www.HomeownerProtectionAlliance.com, or call us direct at 866.211.1793